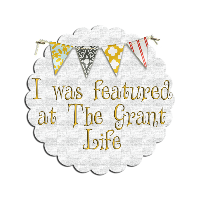 My hubby had a brother get married last May. I decided to make them something for a wedding gift and decided on a denim/flannel rag quilt. So I did a little inquiring and found out they planned on getting a queen sized bed. I'd never done a rag quilt that large before, but decided it would be a good challenge. Bring it! Right?!
This brother has dreamed of being a pilot for the Air Force his whole life, and was pursuing that dream through the ROTC. I decided to use blue denim and red and white flannel for this patriotic boy. I started to make my sandwiches and played around with the layout.
About the time I had enough sandwiches made I found out they had changed their plans and were now getting a KING SIZED BED!! Yikes! So I calculated, and schemed, and scratched my head. I calculated what kind of border I could add, how much extra it would cost. Ouch -- all of the calculations and numbers were hurting my head! I couldn't believe how much extra it was going to cost to increase the size.
So I compromised. I made it large enough to cover the top of a king sized bed, but not hang over the edges. I was still one HUGE beast to sew together in the end. After I had all of my squares sewed into rows, I sewed the rows together into two big halves. Then I called on my hubby and he helped support the weight of the two halves as I sewed them together and sewed around the edges. It was still insane to maneuver even with his help!
I wanted it a little more personal so I had my dear friend Amy, from
The Lily Pad Shop
do a custom embroidered square for me. She does great work! You should check her out. :)