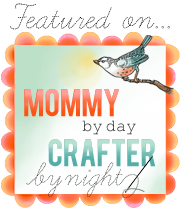 Finally a finished project!! It feels like it's been forever! It's a pretty dang cute one too, if I might say so.





The pattern is from Cluck Cluck Sew. Love that site. And I decided to go with the scrappy look. I'm tempted to make me one of these with just polka dot patterns...


The little one wanted to get in on the action.

This is a fairly simple pattern to put together, and it's a great pay off. I decided to quilt five lines in the white, following the zig zag pattern. It made for a cute back!! It was also pretty quick to quilt. Of course all of the lines aren't perfectly straight, but you'd have to stare close to see that. So, stop staring!!



I wanted this to be extra cozy as it's going to a little one so I backed it with flannel. So snuggly!




Remember the start of this one. This picture is a pile of the materials I started with. I was playing with different patterns, hues, etc. This one is going to a family who aren't finding out the gender of their baby so I to steer clear of flower patterns and anything too girlie.
Gotta add my label!!
It will be hard to say good bye to this one, but hopefully they'll cherish is and their little babe will get plenty of play time on it!